Our uniform is smart and practical and allows pupils to join in all learning activities. Wearing the correct uniform reflects our high expectations in all areas of school life and gives pupils a sense of belonging. The Governing body fully endorses the school uniform.
Our uniform supplier is SuperStitch 86. They provide quality clothing and value for money. We ask parents to only buy cardigans or sweatshirts with the school logo.
Good quality second-hand items are also available from the school office (office@brede.e-sussex.sch.uk).
Please do not send your child to school in lace up shoes until they are able to tie their own laces.
Please label all items of clothing including footwear with your child's name.
We reserve the right to forbid items of clothing that we consider inappropriate for school
Winter uniform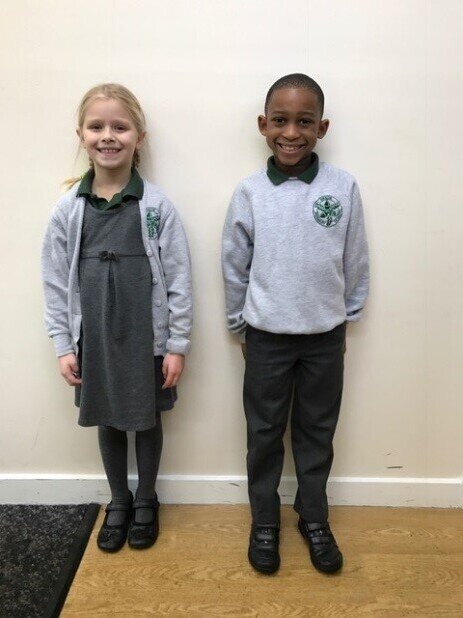 Grey skirt or pinafore or dark grey trousers
Green polo shirt with school logo from school supplier
Grey logo sweatshirt or grey logo cardigan from school supplier
Grey, bottle green or black tights
Grey or black plain socks.
Black waterproof shoes (appropriate for outside playtimes)
Not suitable: trainers, boots or canvas shoes
Summer uniform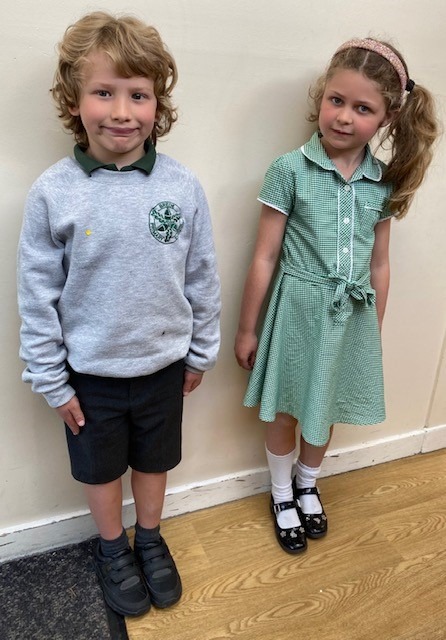 Green and white check dress (available from leading supermarkets)
Grey shorts
Green logo polo shirt
White, grey or black plain socks
Grey sweatshirt or cardigan with school logo
PE and Games uniform
White polo shirt
Black gym shorts and Velcro plimsolls (not trainers)
Hair and accessories
Pupil with long hair should tie it back to reduce the risk of catching head lice.
Hairbands should be plain and discreet.
Children should not wear any jewellery for health and safety reasons.
Pupils may wear one pair of small studs in their ears. They should remove these or tape over them for PE lessons. Please supply your child with tape.
We will ask children who wear makeup and nail varnish to school to remove it.